If you already have our distributor in your country, you need to contact them for a retail order. We do not under any circumstances send retail orders to countries in which we have partners. You can see the list of countries in which our partners are already present on the page "Contacts and partners"
If there is no distribution partner in your region, you can make a retail order on our website. To do this, go to the product catalog, select the products you need and contact our retail sales department by submitting to Vatsap or Email. In the message, specify the name and quantity of goods, the manager, in turn, will calculate the cost of goods and delivery. Payment for goods is possible through Pay Pal, Western Union, settlement account through the Swift payment system (if you represent a legal entity).
Unfortunately, the cost of shipping retail goods from Russia is high. Therefore, we recommend that you make purchases in batches of 20-25 kilogram, learn the possibilities of buying from a foreign partner closest to you, or join the system of joint purchases.
---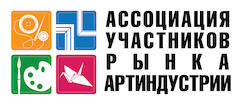 Legal support and advocacy is provided by Bashuk Chichkanov, law firm. All rights reserved. All materials published on this site, as well as on the artist's accounts on social networks, or given to the students in workshops/video courses are not subject to copying or any other use without the permission of the copyright holder. The trademark "Evgenia Ermilova" is registered and protected by the Law